Nationwide air-conditioning specialists Coolair Equipment Limited brought together the great and the good of the building service industry, as main sponsors of the BTU Bi-Annual National Golf Day.
The event, which was held at Wychwood Park in Cheshire, was the first since the Covid pandemic hit and was attended by 12 teams from the 12 BTU branches of the UK.
The BTU – The Chartered Institution of Building Services – can trace the origins of the event back to 1926 and it has gone on to become one of the biggest dates in the building services' calendar.

Our annual tournament was held on 1st July at Mere Golf Resort & Spa in Cheshire, and once again was a great success. The sun shone, the course was in great condition as always and everyone enjoyed a relaxed afternoon's golf.
The winning team walked away with their trophies, but for the second year running all prize money was instead donated to a charity who's work is helping with the challenging times we've all been through.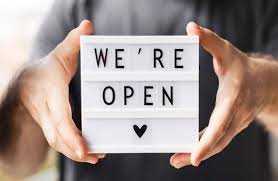 We would like to reassure our employees, customers and business partners that over the past few months we have been working hard to ensure we can continue to operate safely and effectively whilst maintaining our high standards of service.
Following Government guidance, although we have maintained a skeleton staff in each office many of our colleagues have been working from home during the lockdown period. We now feel that the time is right to bring our teams back together and have taken the following measures at our premises to ensure this can be done safely from September:
Deep clean and hydrogen peroxide spray throughout,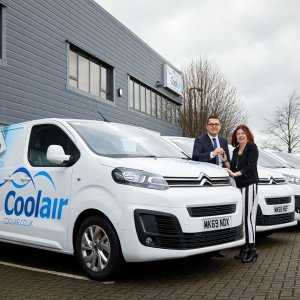 Here at Coolair Equipment Limited we are kicking off our 40th year by unveiling our new fleet and new look!
The 20-strong fleet of top spec Citroen commercial vehicles will operate around the country, from our network of sites across the UK.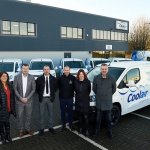 Each vehicle has been wrapped in digitally printed bespoke graphics which showcase our new branding for 2020 our 40th-anniversary year.
The vans will be used by our installation and maintenance teams.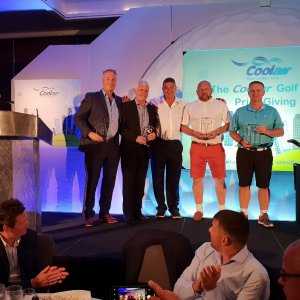 5th July saw absolutely glorious weather for our annual golf day at Mere Golf Resort. Huge thanks to all our clients who attended and helped make it a memorable day as always.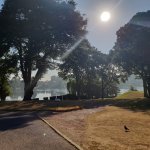 This year marked the end of an era however, as it is to be the last time Nick "Mr Coolair" Parker plays this magnificent course. Having founded Coolair back in 1980 and our annual golf day very soon after –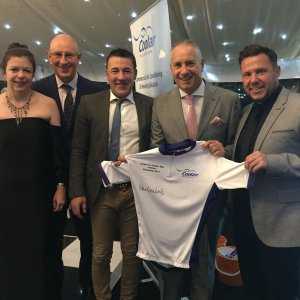 Only 10 days to go now until our team of cyclists set off for Vietnam and Cambodia on our second expedition to raise money for Challenge Cancer UK.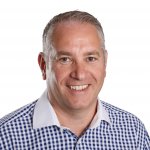 Neil Gibbard, Midlands Regional Director held a Charity Dinner at Moxhull Hall on Friday 13th which once again was a great success, raising in excess of £2,100 for this very worthy cause. Guests were entertained by footballing legend Dean Saunders and comedian Aaron James.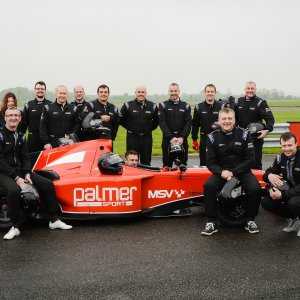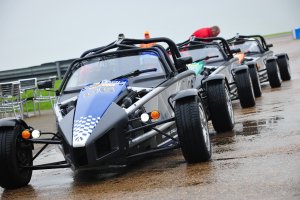 Our Manchester office sales team and clients spent an adrenalin-packed day at Palmer Sports in Bedford this week, competing against the clock & each other in a wide range of performance cars.
First out of the pits were the Caterham 7 Sprints, followed by BMW GTP 44s and then the biggest challenge, the single seat Formula 3000s. Lunch was followed by runs out in the Palmer Jaguar JP-LM, Ariel Atoms, a race round the go-kart track and finally a Land Rover off-road challenge.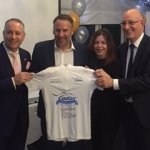 Friday 13th was certainly not unlucky for Coolair staff & clients who attended our final fundraising event for our charity cycle ride in Vietnam & Cambodia, held at Moxhull Hall.
The marquee was packed and guests enjoyed an evening's entertainment including speeches, comedy, a prize raffle and charity auction.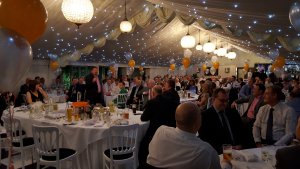 Ex-footballer & now Sky Sports pundit Paul Merson gave a frank and amusing account of the highs & lows of his career,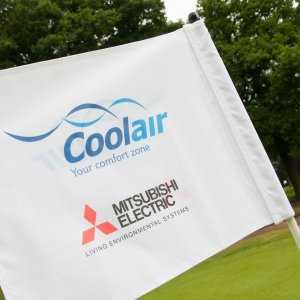 2nd July 2015 saw our annual Golf Day take place, the 29th year we have held this event at Mere Golf Resort.

Coolair 35th anniversary conference – looking to the future