2nd July 2015 saw our annual Golf Day take place, the 29th year we have held this event at Mere Golf Resort. Sadly the beautiful weather of the previous few days didn't quite hold out, but a downpour in the late afternoon failed to dampen the spirits of the 100 golfers out on the championship course.
The morning 11 hole Stableford competition was won by John Otterson, Shaun Wilkinson, Richard Olive and Andy Micklethwait. After lunch the main Texas Scramble 4-ball competition got underway and was won for the second year running by the team from NG Bailey – Dave Jones, Jon Grice, David Finch and Daniel Millington with a score of 57.6. The final challenge of the day on the putting green was a rather damp affair, but was won this year in style by Dean Turner.
There was added excitement on the 8th hole this year with the chance to win an A Class AMG (kindly donated for the day by Mercedes Manchester) for a Hole-in-One. Sadly this was the only prize which went unclaimed!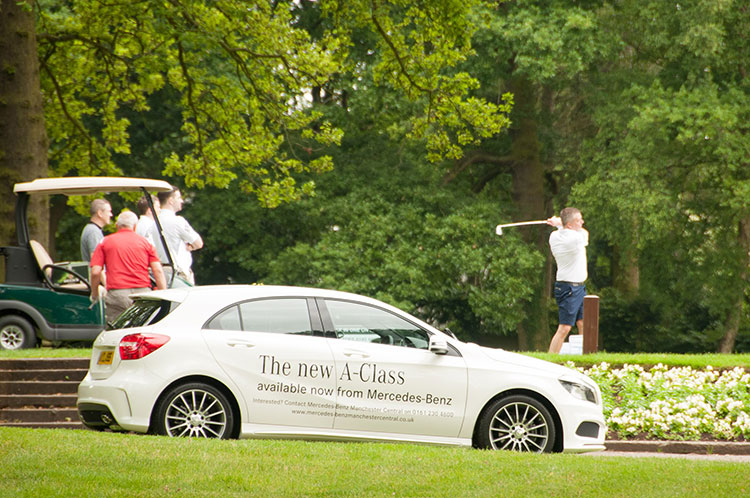 After drying out, guests were entertained over dinner with a mix of Northern soul, jazz & pop by The Retrosettes, a vintage band from Manchester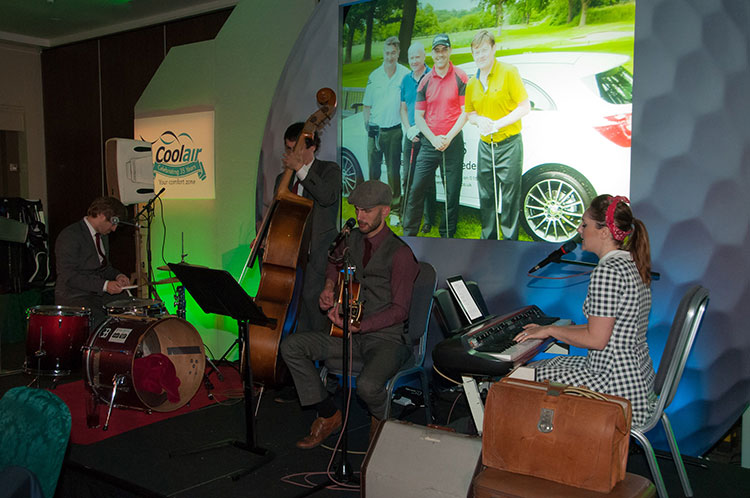 Mark Roberts of Challenge Cancer UK then took to the stage and gave a moving speech about why he formed the charity and the amazing work it now does. Coolair have chosen to support this charity this year, and guests raised in excess of £1,000 during the course of the day which is greatly appreciated.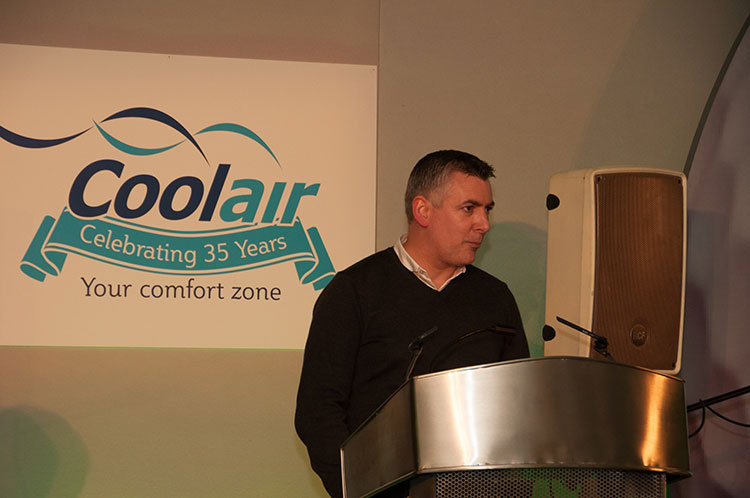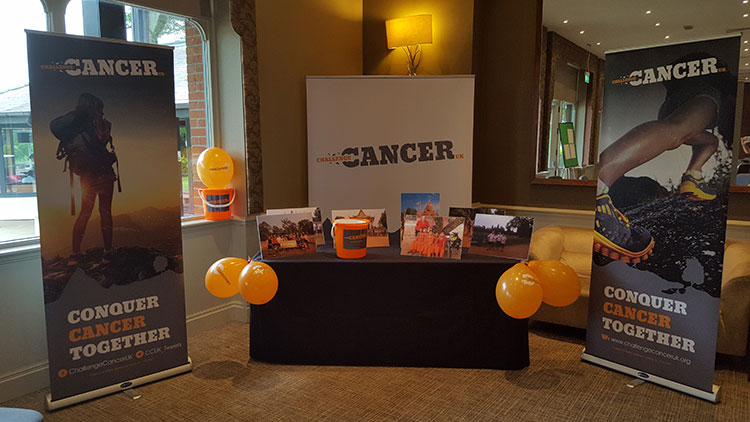 Organiser Paul Evans summed the day up "Our Golf Day is a chance for Coolair to say a big Thank You to everyone we work closely with, our customers & suppliers who make our days busy & challenging but satisfying & enjoyable too . It's a very informal day, the aim being just to enjoy the golf and the good company and it's great to see that everyone had such a good time".
Thanks goes to everyone involved in the day with special mention to:-
Mitsubishi Electric       our business partner & sponsor of this annual event
Mere Golf Resort          for their first class service once again
Bown Enterprises         for all our on & off course branding
MandMR                       for dressing the Mere Suite so stylishly
The Retrosettes            for their fabulous music during dinner
All Coolair staff            who helped in any way, big or small
But most importantly to our customers & suppliers who took time out to join us – thank you all for your continued support.