The New Lossnay Kanzen Air Handling Unit
Lossnay Kanzen is a new range of highly efficient packaged Air Handling Units (AHU's) that provide a tempered fresh air supply to commercial buildings alongside an air conditioning system.
The new Lossnay Kanzen AHU's utilise Mr Slim Power Inverter heat pump technology, Lossnay total (sensible and latent) heat recovery technology and an integrated controls system making them highly advanced and efficient.
The name Kanzen means "complete", and the range has been developed to deliver a complete solution with matched coils and outdoor heat pumps, in-built controls and heat recovery as an integral part of the overall package.
This not only means onsite commissioning is simplified, but also enables our customers to achieve energy reduction targets and lower overall running costs.
Available in 5 different sizes and with a large range of optional extras, the Lossnay Kanzen units are also highly customisable and therefore suitable for most commercial applications.
Key Features
Mr Slim Power Inverter heat pump technology
Total heat recovery with Lossnay cores
Integrated controls
High efficiency system
Flexible installation / configuration
Compatible with Modbus (RS485)
Customisable units with extensive optional extras available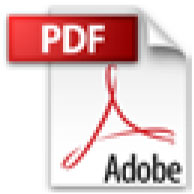 Download PDF: