Daikin say it is the biggest leap in efficiency since the inverter compressor.
Daikin Europe has made a huge advance in climate control efficiency with the VRV IV heat recovery system. Not only is it, on average, 28% more efficient than the previous generation of VRV, it is more flexible and can be installed faster than any other heat recovery system available.
Building operators are increasingly seeking total project solutions for climate control, from design through servicing, and demand high levels of comfort combined with lower energy costs and CO2 emissions. To achieve these aims, a major step change was required and Daikin Europe has delivered with VRV IV heat recovery.
With its state-of-the-art equipment and smart controls, VRV IV heat recovery integrates heating, cooling, ventilation, air curtains and hot water, recovering "free" heat from areas requiring cooling and using it to heat other areas and provide hot water. For offices, hotels, restaurants, leisure centres, healthcare environments, shops and public buildings, this means optimal comfort at very high efficiencies (COPs up to 10 in mixed mode).
The most efficient just got better
Daikin Europe's three-pipe heat recovery systems were already considered the most efficient on the market but three revolutionary innovations – Variable Refrigerant Temperature technology, continuous heating during defrost and the VRV configurator – have raised the bar even higher.
Variable Refrigerant Temperature technology is at the heart of the dramatic increases in efficiency. By continually adjusting refrigerant temperature to match heating or cooling demand and the outside temperature, less power is needed, efficiency is, on average, 28% higher and comfort is improved. An added benefit is that higher refrigerant temperatures prevent cold draughts.
Continuous heating during defrost also improves comfort, avoiding a drop in indoor temperatures during the defrost cycle that can happen with other systems, and making the VRV IV system ideal when specifying monovalent heating applications.
Finally, the VRV configurator software speeds up installation and commissioning and allows multiple systems at different sites to be managed easily.
More flexible and efficient design
When it comes to design, VRV IV heat recovery systems are the most flexible available. Their modularity allows them to be scaled to fit any size of building and to be reconfigured easily if occupant needs or internal layouts change. Flexibility is enhanced by new and unique single and multi-port BS boxes, which also make systems faster to install and are quieter than ever before, so they are perfect for noise sensitive areas such as bedrooms. For a complete building solution, Daikin Europe's Intelligent Touch Manager can link climate control with other third party systems.
Faster and more efficient installation
Installation and maintenance are faster than ever, thanks to the VRV configurator. Daikin Europe's single port BS box was developed specifically for difficult to reach areas such as small ceiling voids. The new multi-port BS boxes have up to 16 ports and are the lightest and most compact on the market, drastically reducing installation time when compared with installing single BS boxes alone.
Daikin Europe's VRV IV heat recovery – a leap forward in efficiency
Available for installation in the second half of 2014, Daikin Europe's VRV IV heat recovery offers a complete and highly efficient solution to climate control, integrating heating, cooling, air curtains, hot water and ventilation with other building systems. It delivers 360 efficiency, not only focusing on having the best operational efficiency on the market, but also by being the most efficient in design and installation.
The advantages of three-pipe technology
Daikin uses a three-pipe system because it is a far more efficient way to recover heat. In a two-pipe system, gas and liquid refrigerant flow as a mixture, so the condensing temperature has to be high to separate them and recover heat. A three-pipe system's dedicated gas and liquid discharge pipes means heat can be recovered at a lower condensing temperature, which means less energy is used and the system is far more efficient.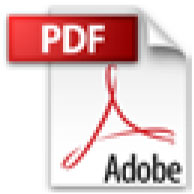 Download PDF: