As a champion of British industry, we were delighted to sponsor the first edition of Made Mag – the official magazine for manufacturing and engineering body Made In Group.
The magazine aims to unite all British industries, as well as shining a spotlight on the wealth of talent based in the Midlands and Yorkshire.
And while the magazine might be focusing on two specific regions, both of which are well serviced by our Manchester head office and Midlands base in Cannock, it gives us the opportunity to shout about our nationwide services.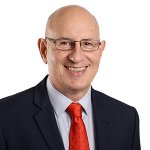 John Otterson, Managing Director of Coolair, said: "We are used to doing business with local manufacturers who, like us, have faced a challenging past decade in the face of a long period of recession and equally long period of Brexit uncertainty.
"But that hasn't held us back in seeking new opportunities to grow our business, providing an even better service to our customers even more competitively.
"Despite what many people read in the national media, I know from our customers, suppliers and friends in the manufacturing industry that confidence levels across the north and Midlands remain high.
"I am also convinced that our businesses have the skills, expertise and determination to overcome all challenges and play a major role in shaping the post-Brexit economy."
The Made in Group champions British industry to future-proof the sector and brings together like-minded manufacturers to share best practice, leadership and information.
Made Mag is the official magazine for its members.